Location #50:

The Chateau Marmont
( Mia's Hotel )


Q. Where is it supposed to be?


1:45:08: Continuing the "Five years later" story, we see a brief shot of Mia driving her car into the valet station of a hotel, perched above Sunset Blvd.





Since Mia's a big star now, she's staying at a posh celebrity hotel while she's back in L.A. (The dialogue in the later freeway offramp scene indicates that she's probably living in New York, most of the time. )



The scene then cuts to Mia entering what is supposed to be her hotel room.,
( which, in real life, is a completely different location. )




Q. Where was it really shot?


The hotel we see perched above the boulevard is the legendary

Château Marmont
at 8221 Sunset Boulevard., in West Hollywood

( just west of Havenhearst Drive ).

Here is a matching StreetView of the hotel:





The hotel is on the north side of the Sunset, near the east end of the Sunset Strip, which means that Mia's car is heading west on Sunset.


( ...although she's at a point on Sunset where the boulevard takes a temporary bend to the south, while a smaller road, Marmont Lane, continues west up the hill past the hotel. )


If you've ever driven down the Sunset Strip, it's difficult to miss this legendary hotel sitting above Sunset Boulevard like a small castle.


Built in 1929, the Château has played host to a bevy of movie and rock stars, including Clark Gable, Paul Newman, John Lennon, Jim Morrison, Bob Dylan, Marilyn Monroe, Mick Jagger, Sidney Poitier...


The hotel was prized by stars because it was relatively unknown to the public, and was seen as a semi-secret retreat for celebrities.



( Read more about it here. )




However, you may have noticed that the interior of Mia's room at the Château looks suspiciously less like a hotel room, and more like the living room of a house.


And that's partly because it is.

Click here to read more about the interior location
of these Château Marmont scenes.

However, that's not as incongruous as it may seem. Part of the attraction of the Chateau is that it offers a number of garden cottages and hillside bungalows ( in addition to its regular rooms ), which are basically small, separate houses. And their period Deco decor actually matches what we see above. Here's an example:



( I swear, they did a good job of matching that overstuffed chair... )




Here is a link to a Google Earth 3-D view
of the Chateau Marmont.





Move on to the next movie location seen in "La La Land".





"La La Land" and its images are copyright Summit Entertainment
The rest of this page is copyright © 2017-Gary Wayne - All Rights Reserved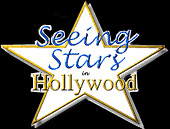 Or return to the Seeing-Stars home page.