Location #35:

Getting off the Railway
( Scene #11 of the Summer Musical Montage )





(K.) 1:00:28: We see them disembarking a unique funicular railway.



This is actually one of the longer mini-scenes in this quick-moving Summer Musical Montage, lasting a full 14 seconds.

We see Mia & Sebastian kissing on what appears to be a trolly or railroad car, as it climbs the rails up a steep incline. At the top, they disembark, and then break into a brief, spontaneous dance, before running off.





This was scene filmed at

Angels Flight

, a unique L.A. landmark, at

351 S. Hill Street

, in

downtown Los Angeles

- literally right across the street from the

food hall

.


( The above address is for the little railway's bottom station. Its top station, its destination, is up at 350 S. Grand Avenue, in California Plaza, and that is where we actually see them get off the car. )




Here's a StreetView of the bottom (Hill Street) end of Angels Flight:





Angels Flight is what is known as a funicular railroad.

Now the word "funicular" is an odd one, and most people probably have no idea what it means. Think of two weights, connected by a rope, so that when you pull down on one weight, the other weight goes up (and vice versa). That is the nature of a funicular means of transportation, using the weight of one car to move the other.

Angels Flight may well be the world's shortest railroad. It only travels 298 feet. But it is up a very steep incline, at a 33° angle, climbing the natural hill between Hill Street and Grand Avenue. The short trip only takes about 50 seconds.

At the time it was built, Angels Flight was a necessity.

It was originally opened in 1901 by Colonel J.W. Eddy to ferry passengers between their posh Victorian homes atop the then-residential Bunker Hill district and the commercial businesses below in downtown L.A.

In today's world, the century-old railway is an historical novelty, a bit of L.A.'s past preserved from the Victorian age, and a chance for visitors to experience the same ride that there ancestors enjoyed back near the turn-of-the 20th century, a chance to view the scenery as the tiny cars (just five feet wide) make their daring ascent up the steep incline.




Here is a 360° panorama shot from the exact spot where they get off the car:



This is not just a typical panorama. Click around, and you can move into the rail car itself, and come out down at the bottom, on Hill Street. Try it!




Angels Flight consists of two orange & black, wooden cars, with 16 seats each. The cars are named after biblical mountains:

"

Olivet

"

and

"

Sinai

".

The incline is so steep that the cars themselves are built on a slant, in order to keep passengers upright during the ascent. Even the cars' windows are staggered, like stairs, as is the narrow aisle down the center of each car.

Back in 1901, the fare to ride Angels Flight was just one penny. Today, it is one dollar.

Over the years, Angels Flight appeared in over a dozen movies. Most have been forgotten by now, but notables include the film noir classic, "Kiss Me Deadly" and "The Glenn Miller Story" (with James Stewart). There was even a 1968 movie titled "Angels Flight". And now of course, the little railroad's star turn in "La La Land".




Here is a YouTube video of the short ride, so you can see it in action:





Angels Flight just reopened (in late 2017), after being closed since 2013. So if you're brave enough, you can take the short ride up the very steep hill.

But be warned that you might just be taking your life in your hands. At least one person has died in the past when something went wrong with the aged Angels Flight cars and they came tearing back down the hill.

In 2001, an elderly tourist was killed aboard Angels Flight, and seven others were seriously injured, when the brakes failed and the railway car plummeted down the steep incline, smashing into its sister car at the bottom.

I'm sure today's civic officials think they have worked out all the bugs this time, and that it's now perfectly safe – and I hope they're right. But they thought that the last time, back in 2010, when they last re-opened Angels Flight, only to experience yet another near tragedy. Just three years later, in 2013, one of the Angels Flight cars went off its rails. No one was killed this time, but the lone, shaken passenger had to be evacuated, as the derailed car tipped ominously to one side. And that incident resulted in the funicular railway being shut downagain, this time until 2017.

Perhaps they have got it right this time, and I certainly hope so. It would be good to be to enjoy this landmark bit of history once again.

But one thing that worries me is that looking at that 360 degree panorama, the one thing I notice at the bottom on Hill Street, is that there doesn't seem to be anything to safely stop the car at the bottom if it were to plunge again. And that worries me.

On the other hand, the fact that Angels Flight still exists at all helps rebut Sebastian's pessimistic claim that "L.A. worships everything, but values nothing".

They clearly value their history enough to preserve this valiant little railroad for over a century, despite the fact that time and technology long ago left it behind.







Here is a link to a Google Earth 3-D view of Angels Flight.



Move on to the next movie location seen in "La La Land".





"La La Land" and its images are copyright Summit Entertainment
The rest of this page is Copyright © 2020-Gary Wayne - All Rights Reserved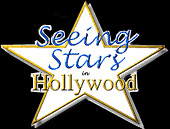 Or return to the Seeing-Stars home page.