Location #34:

His Sister's Engagement
( Scene #10 of the Summer Musical Montage )





(J.) 1:00:19: We see Sebastian's sister, Laura, showing off her engagement ring, with her fiance Harry, outdoors, next to a large fountain, while Seb & Mia admire it.



This scene was shot near the fountain at Will Rogers Memorial Park, located across from the Beverly Hills Hotel, at 9650 Sunset Boulevard, in Beverly Hills.

The large fountain/pool is so symmetrical that its hard to know for sure which direction the camera is looking in this shot (since all sides look alike), but I think it's looking south/southeast.

This is a beautiful old park, opened in 1913 as the first city park in Beverly Hills. It was originally named Sunset Park. Popular entertainer Will Rogers was the "Honorary Mayor" of Beverly Hills back then, and he presided over the park's opening ceremonies. In 1952, the park was renamed in his memory.

Surrounded by the mansions of Beverly Hills, and across the street from the famous Pink Palace (the Beverly Hills Hotel), you won't find the usual baseball diamonds or noisy playgrounds here. Instead, you'll find stately old palm trees, quiet brick walkways, rose gardens, old-fashioned globe street lamps, and this tranquil pool/fountain (filled with colorful koi fish).

Usually an uncrowded, quiet oasis, this gem is a place for a quiet stroll or a romantic picnic. A place to ( both literally & figuratively ) stop & smell the roses.

One rare scandal at this otherwise-date park, back in 1998, involved late singer George Michael, who (still closeted at the time) was arrested for soliciting sex from an undercover cop, in the park restroom.

( Don't confuse this Will Rogers park with the much larger Will Rogers Historic State Park, in the hills of Pacific Palisades, which was originally Rogers' ranch home. )


Here is a Google 360° panorama of the park:




Here is that short scene from the montage:







Here is a link to a Google Earth 3-D view of the park.



Move on to the next movie location seen in "La La Land".





"La La Land" and its images are copyright Summit Entertainment
The rest of this page is Copyright © 2020-Gary Wayne - All Rights Reserved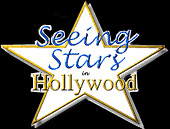 Or return to the Seeing-Stars home page.