Location #18:

The Lighthouse Jazz Club


Q. Where is it supposed to be?


43:18: When Mia tells Sebastian that she hates jazz, he drags her to a club where she can hear (& watch) jazz being played by a live band, while he instructs her on the merits of improvisation.



We see the couple sitting at a table in the club, near the bandstand, while the musicians play old-style jazz.

In the background, we can see the image/logo of a red & white-striped lighthouse, which resembles a stained-glass window.


Here is a YouTube video of part of that scene:




We see the jazz club again ( at 1:00:44 ) during the Summer montage,
with Sebastian playing the piano at the club, and Mia dancing like crazy:




Here's a YouTube video of that latter scene:




Q. Where was it really shot?


These scenes were shot at an actual jazz club:
the Lighthouse Cafe ,
at 30 Pier Ave, in Hermosa Beach, CA.

Hermosa Beach is an upscale beach town in the South Bay region, about 20 miles southwest of downtown L.A., tucked away between two similar beach towns: Redondo Beach (on the south) and Manhattan Beach (on the north).

The Lighthouse Cafe is less than a block away from the beach,
just a stone's throw from the Hermosa pier.

All three towns have west-facing beaches, and all three offer public piers. Not surprisingly, the areas around the crowded piers tend to offer a lot of entertainment, such as the Cafe.

The Lighthouse Cafe is indeed an historic jazz club.
Opening back in 1949, it more or less pioneered modern jazz on the west coast.
It's house band, the Lighthouse All-Stars were big recording stars back when.




Inside, it's a relatively small, dimly-lit space, with brick walls and
with a focus on the bandstand for live performances.


It appears that the red & white-striped lighthouse logo
(seen in the movie) isn't part of the actual Lighthouse Café.


They do have their own lighthouse logo,
but it's a different one, as you can see:





Here is a StreetView from Pier Avenue:





And here's one from the back side / parking lot, facing 11th Street:



But Sebastian might not be pleased, since it's no longer strictly jazz at the Lighthouse.
On different days, you might also find rock, or reggae or even country bands here.

Here's a video from one of the club's jazz nights:












Here is a link to a Google Earth 3-D view of the Café






Move on to the next movie location seen in "La La Land".





"La La Land" and its images are copyright Summit Entertainment
The rest of this page is Copyright © 2020-Gary Wayne - All Rights Reserved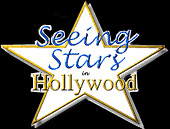 Or return to the Seeing-Stars home page.