Location #17:

Walking Between Sound Stages


Q. Where is it supposed to be?

42:06: This last part of Mia's studio tour sees she and Sebastian walking between large sound stages at the studio, while talking about her acting career – and jazz.


He tells her that she should write her own roles, so she doesn't have to audition for them ( a bit of advice that ultimately saves her career ).

43:18: She confesses that she doesn't like jazz, an admission that astounds Seb,
so he drags her off to a live jazz club to prove her wrong – ending this studio tour.

Here's a short clip of that "I hate jazz" moment,
with them walking between the sound stages:



Q. Where was it really shot?

This is still at Warner Bros. Studio in Burbank, of course.
But where exactly are they on that back lot?

Answer: They are walking south/southeast on Avenue D,
between Stage 16 on their right and Stage 21 on their left,
heading towards The Mill. (See a studio map.)


Here is a matching StreetView of those same sound stages:



A little information about those two sound stages (#16 & #21):

Both stages were built in 1935, They were originally the same height (45 feet).

But at the insistence of actress Marion Davies (William Randolph Hearst's mistress), Stage 16 was literally jacked up to its current height of 98 feet, to become the tallest soundstage in North America, with 32,000 square feet inside.


Here is a 360° panorama of the inside of the cavernous Stage 16:



Films shot inside Stage 16 include all of the old Busby Berkeley musicals, who used the stage's high ceiling to get those famous aerial shots of his dancers forming kaleidoscopic patterns, as seen below:




In the beloved musical "The Music Man", there's a big musical number ( "Shipoopi' ) held at romantic Madison Park ( or as the Mayor in the movie says: "The park across the crick from the pest house!" ). That park was a set built entirely inside Stage 16.
( Yes, it's big enough to build an entire park inside... )

Here's a brief clip from the movie, showing Madison Park...



They can even flood the stage with water to shoot scenes that are supposed to be set on a body of water. Films shot here include "Oceans 13", "Batman",

Across at Stage 21, they shoot the sitcom "Two Broke Girls". Movies shot here include "Yankee Doodle Dandy", "The Way We Were", "National Lampoon's Christmas Vacation", and "Kings Row" (with Ronald Reagan),
plus TV shows like "77 Sunset Strip" and "Kung Fu".




Here is a link to a Google Earth 3-D view
of the sound stages at Warner Bros.






Move on to the next movie location seen in "La La Land".





"La La Land" and its images are copyright Summit Entertainment
The rest of this page is Copyright © 2020-Gary Wayne - All Rights Reserved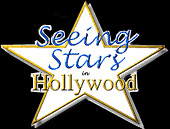 Or return to the Seeing-Stars home page.