Location #16:

Crossing New York Street


Q. Where is it supposed to be?

41:53: As Mia & Seb continue their tour of the Warner Bros studio lot, we see a brief shot of them (at a far distance) walking at the end of a studio street, past a large building with columns, that looks like a bank or courthouse.

While they're walking, we hear Mia say:

"So anyway, I left college after two years to come here... and my last audition was for a teen show pitched as "Dangerous Minds meets The O.C."
So, yeah, should've been a lawyer."




Q. Where was it really shot?

We are back at Warner Bros studio, in Burbank,
after that brief detour in the previous shot.

The stately building at the far end of the street is the Courthouse, part of the Embassy Court set at Warner's. ( It's listed as Building 61 on the studio map . )

That distinctive building has been used a lot in filming. Recently, I remember spotting it in the pilot episode of "Supergirl" (where it posed as a bank).

In this shot, the camera is looking southeast from the New York Street set to the Embassy Court set. looking up the New York street that connects the two.

You can see Seb & Mia ( as tiny figures in the distance, at the end of the street ), crossing in front of that courthouse building. They are walking west/northwest.


Here is a matching Google StreetView:




And here is a much closer look at the Courthouse:
(Go ahead, "walk" up the steps. You know you want to.)





( And don't forget: you can get on the back lot of Warner Bros studio –
without "just hauling ass past the guard gates", as Seb claimed he did –
and see many of these same studio locations, by simply
taking the Warner Bros VIP Tour. )






Here is a link to a Google Earth 3-D view
of that Warners street and Courthouse.






Move on to the next movie location seen in "La La Land".





"La La Land" and its images are copyright Summit Entertainment
The rest of this page is Copyright © 2020-Gary Wayne - All Rights Reserved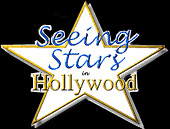 Or return to the Seeing-Stars home page.