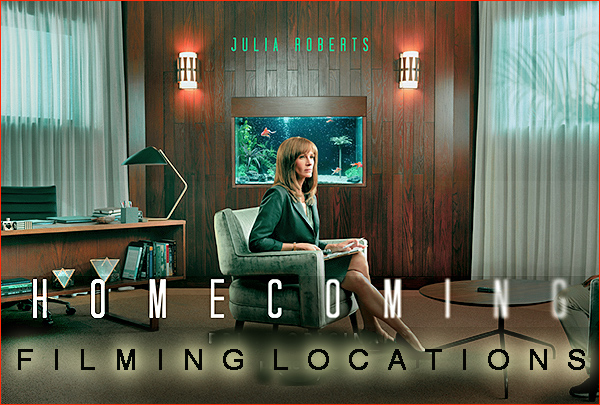 Filming Locations for
"
Homecoming
"
The actual Southern California locations where Amazon's 2018
suspense / sci-fi series, "Homecoming" (with
Julia Roberts
) was filmed.
Q. What is it supposed to be on the show ?


Q. Where is it supposed to be on the show ?


Q. When did we see it on the show ?



A. This is the home of Colin Belfast ( Bobby Cannavale ), the unscrupulous honcho who is in charge of the Homecoming program for Geist Emergent Group, and hence Heidi's ( Julia Roberts ) boss.

We see his house only once, in Episode 3 ("Optics"), at 19:40, while Colin is talking on the phone with Heidi, who is at her condo. ( This guy always seems to be talking on the telephone. )

We first see Colin in his back yard, next to the swimming pool, where they are obviously throwing a birthday party for his young daughter; the backyard is filled with children, and we later see a birthday cake.

While he is still talking on the phone, he exits the front of the house and walks out towards the street, and at that point we get a good view of the front of the Cape Cod-style house.


Q. What is it actually in real life ?



A. A very nice residential home.

Q. Where can I find it in real life ?



A. It is indeed in California, but nowhere near Los Gatos (which is way up north, near San Jose).

Instead, you'll find it in Southern California, in L.A.'s San Fernando Valley, at 17516 Margate Street, in Encino, CA.

According to real estate listings, the 5,965 square foot home has five bedrooms and seven baths, and was estimated to be worth almost $5 million (as of 2018).


[ Warning: This is a private home. Do not trespass on their property,
knock on their door, or do anything to disturb the residents. ]

Q. How the heck did you figure out where it was?



A. I can't take credit for finding this one. I was tipped off about its location.

Then I simply confirmed it by then checking Google's aerial photography to make sure the backyard pool area matched up with what we see in the movie's party scene. Then I used StreetView to match the front of the house.




Return to the main "Homecoming" locations menu page:




The photos on this page are screencaps from "Homecoming"
(which you can watch by clicking here) and are copyright Amazon.
The rest of the page is Copyright © 2020-Gary Wayne / Seeing-Stars.com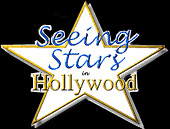 Return to the main Seeing-Stars website