Location #2:

Mia's Studio Coffee Shop
( Café Sur Le Lot )


Q. Where is it supposed to be?

This is supposed to be a coffee shop inside the gates of one of the major Hollywood studios (although which studio is never specified). Its fictional name in the movie is Café Sur Le Lot , and it is where 'Mia' (Emma Stone) works as a barista, behind the counter, as she struggles to achieve stardom.

We first see her working there, waiting on customers and worried about getting to her unsuccessful auditions on time.



0:06:03: A famous actress enters the coffee shop, stylishly dressed, and orders a cappuccino, then insists on paying for it, and leaves a tip, much to the admiring smiles of Mia and her manager behind the counter.



We see the coffee shop again later, at 00:38:08 (following the Lovely Night dance number) when 'Sebastian' (Ryan Gosling) unexpectedly shows up at her place of work, and she winds up taking him on an impromptu tour of the studio.




The coffee shop shows up once again near the end of the movie, at 1:43:53, after Mia has become a star, and she deigns to revisit her former workplace, in a scene that almost exactly mirrors an earlier scene ( at 06:01 ) where a famous actress enters the coffee shop and is treated like royalty.

Mia is somewhat smugly acting out an old fantasy ( from her barista days ) of returning to her former humble beginnings in the role of the Famous Actress.



She has her hair up like the actress, is dressed in a similar fashion, and graciously insists on paying and leaving a tip… at the end, she even goes out and gets into a chauffeured golf cart/tram, almost exactly mirroring what she had seen the actress do on that early visit to the coffee shop.



Q. Where was it really shot?

This was indeed shot in one of the buildings at a major Hollywood studio, but it is not really a coffee shop.

They filmed this on the back lot of the famous
Warner Bros Studio , at 4000 Warner Boulevard, in Burbank, CA.

But while the studio does indeed have a coffee shop (Starbucks) and a cafeteria, this isn't either one of them. In fact, it's not an actual, working building at all.

Mia's coffee shop is really just a set on the Warners back lot, a fake shell of a building used for various roles, depending on what happens to be filming.

It is a small building at the southwest end of French Street, on the north side of French Street. And it is indeed right across from the 'building' where they filmed the "We'll always have Paris" scene with Bogart in the classic "Casablanca".

(It's about 100 yards west of the little white church (on Midwest Street) that has featured in so many Warner Bros productions.)

Here is a Google 360° panorama of both the coffee shop building (on the left) and the French Street seen outside (on the right)



It's what is called a 'practical set', since it has an actual interior that can be used for filming. (Many other sets are just false fronts.)

It was originally a brick building with a red front, but they painted it a lime green for the role in La La Land. Here is a video of that very same building at Warner Bros being "dressed" to play the coffee shop in La La Land:




Warner Bros offers a studio tour to the public, so it's very possible to walk around this same back lot and (perhaps) see this building for yourself.

( In early 2017, Warner Bros recreated the La La Land coffee shop on the lot, using the same building, so visitors taking the studio tour could enjoy seeing it as it looked in the film. I'm not sure how long they will leave it that way, though... )

Here is a map of the studio lot:
(click on the map for a larger version)




Here is a link to an Earth 3-D view of the studio lot,
with the "coffee shop" building marked.






Move on to the next movie location seen in "La La Land".



"La La Land" and its images are copyright Summit Entertainment
The rest of this page is Copyright © 2020-Gary Wayne - All Rights Reserved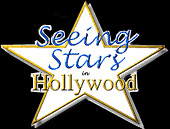 Or return to the Seeing-Stars home page.