In Episode 19 ("The Only Light in the Darkness"), the escaped supervillain "Blackout"
stalks a cellist on stage in a theatre - Audrey, a woman from Coulson's past.

Knowing that Blackout is obsessed with her, the S.H.I.E.L.D. team uses her as bait to
lure him to the theatre, planning to use new light-weapons against him.

That doesn't turn out to be as easy as they hoped, and at first Blackout rides out the attack,
then blasts the S.H.I.E.L.D. agents with darkforce.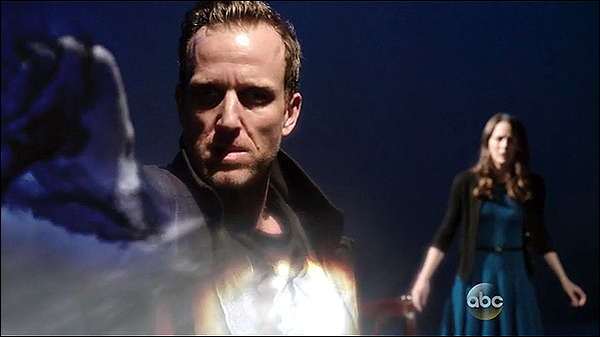 But eventually the new weapons do their job, and Blackout is vanquished,
leaving the cellist unconscious - but alive - on the theatre floor.



This scene was shot in the El Portal Theatre, located at
5269 Lankershim Blvd., inNorth Hollywood,CA.

That's right across from the Emmys' Television Hall of Fame.
It's in the Valley, just a mile or two north of Universal Studios Hollywood.

The El Portal started out in 1926 as a vaudeville & silent movie theatre.
It is currently comprised of two smaller auditoriums and the
360-seat Main Stage where they filmed this scene.

Here is a photo of the theatre interior:




Here is a StreetView of the theatre