Seeing Stars: Where the Stars Dine..



129 N. La Cienega Blvd.,
Beverly Hills, CA / (310) 659-9639

If you like sushi (or even if you don't) dinner at Matsuhisa can almost guarantee a top celebrity sighting on most nights of the week. Chef Nobu Matsuhisa is a celebrity in his own right, having appeared in the movie "Casino" with
Robert De Niro, as a chef, of course, named Ichikawa. De Nirosigned one of the movie posters that adorn the restaurant's walls. And Nobu gone on to start several other popular restaurants, including his namesake Nobu in New York (in which De Niro is a partner).


Another person to sign a poster was actor Hugh Grant ("Four Weddings & A Funeral"), who had dinner there the night he was arrested for soliticing a prostitute on Hollywood Blvd.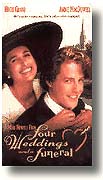 And to top that off, Matsuhisa got the highest food rating of all L.A. restaurants in the 1997 Zagat survey. The L.A. Times recommends the grilled sea bass in sake lees. Most prefer the omekase tasting menu
Other celebs who like Matsihisa include Clint Eastwood, Mary-Kate Olsen, Al Pacino, Snoop Dogg and Danny DeVito,
The avant-garde food at this small, cramped restaurant is superb (try the sashimi), expanding traditional Japanese cuisine with chilies, caviar - even mayonaise. The Zagat has survery rated its food at the top. But alas, there is little atmosphere here, and the prices are very high here. Weekend reservations are difficult to come by, and should be made a week in advance.

Getting there: Matsuhisa is located on the west side of La Cienega Boulevard's "Restaurant Row," just north of Wilshire Blvd, about a mile south of the Beverly Center mall.


[You can see Matsuhisa's menu online at:
http://www.kerrymenu.com/Matsuhisa.htm.]
Looking for something in particular? Search the Seeing-Stars website!