This establishing shot of the real Orange County was first seen on "The O.C."
in Episode 23 (of season two) - "The O.Sea"

This is supposed to be the Cohen's neighborhood. In fact, the real Cohen house is located in Malibu.

These are actually the Pelican Point homes, surrounded by the Pelican Hill golf course,
north of Crystal Cove in Newport Beach.
(Farther up the hills are the similar homes of Pelican Hill and Pelican Crest.)
In these photos, we are looking north, up from the beach.
The houses in the foreground are on Pelican Point Drive & Shoreline, south of Coast Highway.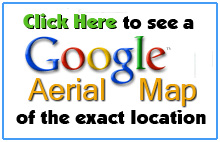 Note: these Orange County locations are not really where The O.C. is filmed.
These are only "establishing shots", used in the show to create the illusion
The show does not film in Orange County.


By Episode - By Category - By Geographical Location - Clickable Map of All O.C. Locations - Establishing Shots


THE O.C. screenshots from the show and all related characters & elements are trademarks of and © Warner Bros. Entertainment Inc.
All other photos & text are copyright 2006 © Gary J. Wayne and may not be used without written permission.





Return to Seeing-Stars.com