Seeing Stars: Movie Premieres

PRESS RELEASE

---


"Prince of Persia: The Sands of Time" (2010) - Hollywood Premiere Grauman's Chinese Theatre, 7:30 p.m.

Talent from "Prince of Persia" and the other Bruckheimer films screening during the evening will walk the red carpet beginning at 6 p.m.


"Pirates of the Caribbean: The Curse of the Black Pearl" (2003) El Capitan Theatre, 7 p.m.
Orlando Bloom, Jack Davenport, Jonathan Pryce and director Gore Verbinski will reunite to introduce the film that kicked off one of the most successful franchises in movie history, and a cultural phenomenon.


"Armageddon" (1998) Mann Chinese 6, 7 p.m. Bruce Willis and Michael Clarke Duncan will introduce this blockbuster film which raised the bar for action and visual effects.


"National Treasure" (2004) Mann Chinese 6, 7 p.m. Nicolas Cage, Jon Voight and Justin Bartha join director Jon Turteltaub to present Jerry Bruckheimer's most recent franchise-launching motion picture, which helped to make American history exciting again to millions of people around the world.


"Top Gun" (1986) Mann Chinese 6, 7 p.m. The film's director, Tony Scott, will introduce the smash hit that helped launch Tom Cruise's career. Actor Tom Skerritt will also be on hand to celebrate this classic.


"Beverly Hills Cop" (1984) Mann Chinese 6, 7 p.m. Eddie Murphy will present the much-imitated but never improved upon action comedy that catapulted him to superstardom.




"Prince of Persia" opens in theaters nationwide May 28, 2010.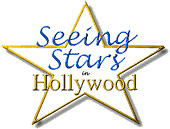 Click Here to Return to the Main Menu

Copyright © 2007-Gary Wayne
All Rights Reserved
This webpage is not associated with any business described in the article above, and does not constitute an
endorsement of this or any other business. The photos of celebrities on this page also do not constitute
endorsements by them of any kind, and are used by the author solely to illustrate this online article.
(Click here to read other disclaimers)