Location #8:

The Van Beek
("Tapas & Salsa" )


Q. Where is it supposed to be?



This blue building, right across the street from the Retro Dairy, is supposed to be a former jazz club where, according to Sebastian, "All the big swing bands used to play there. Count Basie, Chick Webb..."

0:18:01: We first see it when Seb stops at Retro Dairy to look at it.


As Sebastian tells it: "I get coffee five miles out of the way
just so I can be near a jazz club".

But in the movie, the former jazz club has been turned into, as Seb puts it: "a samba-tapas place. It's just a samba place where they serve tapas."

And as Seb says: "Samba. Tapas. Pick one, you know? Do one right!"

By that, he means that the two have nothing in common.

Samba is a form of music from Brazil (in South America), with African roots.
Tapas are a form of appetizer from Spain (in Europe).
The two countries are 4,875 miles apart,
They even speak Portuguese in Brazil, not Spanish.

In short, Samba isn't Spanish, and tapas aren't Brazilian.

That inauthenticity partially explains Sebastian's outrage with the place. He considers it a particular affront to the building's history as a legendary jazz club.
("I can't let them samba all over its history.")

He's also determined to use the Van Beek as the place where he will open his own jazz club, one day, which he plans to call "Chicken on a Stick" (despite Mia's strenuous objections to the name).

Why "Chicken on a Stick"?

"Because Charlie Parker got his nickname... because he loved chicken. That's why they called him 'Bird'. So I'm gonna have chicken, beer, jazz. "Chicken on a Stick."

1:00:01: We see the building again later, during the 'Summer' musical montage, when Seb & Mia go there and rip off the dreaded "Tapas & Tunes" sign.


Q. Where was it really shot?

This building never really housed a jazz club.
But it does have an intriguing Hollywood history all its own,
which includes some important musical names.

You'll find it at 4403 W. Magnolia Blvd, in Burbank,
at the northwest corner of Magnolia and Valley Street.

This building started out as a movie theatre, then welcomed a second life as a
recording studio. after it was bought by none other than Barbra Streisand.





Let's go over the building's real history:

It was built back in 1941, at the start of World War II, when it was known as
The Magnolia Theatre, named after the street it was on Burbank. It seated 737.


The Magnolia Theatre, c. 1944
Showing double-feature of the 1943 films: "Hostages" & "Good Fellows".


A 1909 Hupmobile, seen outside the Magnolia Theatre
in a promotion for the 1958 movie musical, "Gigi".


In addition to showing movies, the theatre also appeared in a number of films over the years, including 1954's "Pushover", starring Fred MacMurry and Kim Novak.

Here's a screencap from that film, showing the box office:



The theatre also played a role in the 1975 Gene Hackman film, "Night Moves"
(an underappreciated film that I recommend.)

Early on in that film, the Magnolia was the movie theatre which Hackman's character
stakes out and where he sees his wife cheating on him with another man.

Amazingly, in the screencap from the movie below, in the view from Hackman's car, you can not only see the theatre marquee, you can also see the sign
for the drive-thru dairy (now Retro Dairy) on the other side of the street!



And if there's any remaining doubt about the address, in the shot below you can see a street sign reading 1000 Valley Street (which runs on the east side of the
"Van Beek" building.


The Magnolia theatre even showed up in a 1973 episode of TV's "Columbo", entitled
"Double Exposure", in which Peter Falk's rumpled detective battled wits with
Robert Culp, who had executed a brilliant murder plan right inside the theatre.




But in the '70s, like many older, single-auditorium theatres, the Magnolia closed its doors forever And it was soon re-purposed to a different mission.


In 1979, superstar Barbra Streisand bought the theatre and transformed it into
the Evergreen Recording Studio.

(no doubt named after her hit song from "A Star is Born":)



Among other things, she recorded her 1985 Broadway Album at this studio:



Streisand eventually sold the studio, and since then it has remained a recording studio, but has gone under a number of different names over the years, including
Legends Studios. Enterprise Two, LA Sound Gallery, Post Group, DiaDan, Runway,...

Today, it appears to be called simply The Evergreen Stage.

You'll find their website at: theevergreenstage.com

The Evergreen stage boasts 15,000 square feet, including rooms with 30 foot ceilings, , and features an 72-Channel 80-input Neve 8078, and all the trimming.

In addition to music, they have also done movie and TV post-production (including "Back to the Future", "When Harry Met Sally", "The Blues Brothers", "Star Trek", "Octopussy", "Friends", "Dallas", etc.)

Other musical talents who have recorded at this studio include Frank Sinatra, Paul McCartney, Michael Jackson, Whitney Houston, Stephen Sondheim, Beyoncé, Justin Timberlake, Usher, Snoop Dogg, Plácido Domingo, Mariah Carey, Britney Spears, Quincy Jones, Barry Manilow, Christina Aguilera, Radiohead, et al.

So. while it's not an old jazz club, that line-up is more
than enough to inspire a certain amount of reverence from music-lovers.






Here is a link to a Google Earth 3-D view of the studio.






Move on to the next movie location seen in "La La Land".





"La La Land" and its images are copyright Summit Entertainment
The rest of this page is Copyright © 2020-Gary Wayne - All Rights Reserved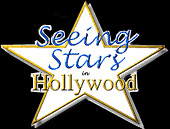 Or return to the Seeing-Stars home page.