Location #40:

"The Messengers" Concert


Q. Where is it supposed to be?




1:13:04: This is a large concert venue / theatre where Mia watches Sebastian perform as a part of Keith's band, playing keyboards for "The Messengers" ( with 'Keith' played by John Legend, as the lead singer in the band. )

We never see the exterior of the theatre, or any signs with the name of the venue, so we have no way of discerning exactly where it is supposed to be in the film.



The pop concert appears to be a big hit with the excited, young audience, but from the look on Mia's face, she is both puzzled and concerned by what she sees (and hears) on stage, when the music turns out to be more pop-rock than jazz. She realizes that this is not the kind of pure jazz that Sebastian cherishes, and that he is compromising his principles by performing music that comes uncomfortably close to disco.





Sebastian himself, up on stage playing an electric keyboard, is doing his best to enjoy the experience ( despite his reservations ) telling himself that the audience likes it, and that he is finally part of something successful, even if it isn't what he originally wanted. He sees the job with Keith's band as a practical way of making a steady living, so that he and Mia can have a stable future together. which is what he thinks she wants.


But Mia can't see beyond the disturbing fact that Seb is selling out his personal dream, a conflict that ultimately culminates in a major argument between the two, during a dinner at

his apartment

.

Here is a Youtube video of that concert performance:






Q. Where was it really shot?


This concert scene was filmed in
The El Rey Theatre, at 5515 Wilshire Blvd,
on the Miracle Mile in Los Angeles.



( That's on the north side of Wilshire, four blocks east
of LACMA and the La Brea Tar Pits. )

The El Rey was built in 1936 as a movie theatre, with a stylish Art Deco decor that was recognized as an Historic-Cultural Monument in 1991. It became a dance club in the '80s. In 1994, it was converted into today's live music venue, retaining an elegant ambiance, complete with red walls and chandeliers.

A relatively small space, the venue's capacity is 771. It's a general admission, standing-room-only venue for most shows ( unless you opt for the VIP balcony lounge upstairs or a few reserved booths on the side ), although they can move in seating when it's required.

Most of the acts playing the El Rey are rock/pop bands, but usually not that many big names. There are exceptions, though, including Justin Timberlake, Daft Punk, Billy Bob Thornton, LeAnn Rimes... But mostly it's up & coming bands that are just getting a following ( which seems to fit "The Messengers" ).

You'll find their website at www.theelrey.com


Here is a Google StreetView of the theatre's exterior:




And here is a 360º panorama of the interior of the El Rey.
Feel free to "stroll around" the theatre...







Here is a link to a Google Earth 3-D view of the theatre.






Move on to the next movie location seen in "La La Land".





"La La Land" and its images are copyright Summit Entertainment
The rest of this page is copyright © 2017-Gary Wayne - All Rights Reserved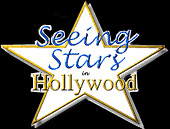 Or return to the Seeing-Stars home page.