Location #4:

The Pool Party House
(Someone in the Crowd , part 2)


Q. Where is it supposed to be?

0:12:52: This is supposed to be a mansion in the Hollywood Hills, where Mia and her three fame-seeking roommates go to a Hollywood party, in hopes of meeting someone influential in the crowd who can help them be discovered.



It is where we see the second half of the musical number "Someone in the Crowd", set at a raucous party around the pool, with the lyrics of the song blaring:

"Someone in the crowd could be the one you need to know
The one to finally lift you off the ground
Someone in the crowd could take you where you wanna go
If you're the someone ready to be found..."

In the scene, Mia seems disenchanted by all the superficial hoopla, and after asking herself (in the bathroom mirror) if this is what she really wants, she walks out of the party and heads home, just as the party explodes in a frenzy of falling "snow", with well-dressed party-goers jumping off the roof into the swimming pool



Q. Where was it really shot?

Although this is indeed a fabulous, ultra-modern Hollywood-style home, and it is indeed in the hills, it's not in the Hollywood hills. It's actually on the other side of those hills, in the San Fernando Valley, at 4533 Estrondo Drive, in Encino, CA,

[ Warning: This is a private home. Do not trespass on the property,
knock on the door, or do anything to disturb the residents. ]

Of course, over the years, the hills of Encino have seen a fair number of Hollywood stars in its own right, including Clark Gable, John Wayne, and Michael Jackson.

We don't see much of the front of the home (and it has an unusual front).
Instead, we mostly see the pool/patio area in back ( during the party), and part of the home's interior (as Mia walks through it on her way to the bathroom, after her friends leave her alone). We only get a very brief glimpse of the front door, at the start of the scene. and even then it's through a haze filter.


Here is that party scene via a YouTube video:




You can see more of the house, including the front and the pool area,
via this YouTube real estate video:



It's a brand-new house, built around 2016, the year the movie was made.
So, it was most likely still vacant when they shot these pool party scenes.

The house is 9,200 feet, with six bedrooms and nine baths.
On sale for over $5 million, It was also listed as a rental, at a cool $30,000 a month.

There is a large guest house on the other side of the pool, and it's from the rooftop terrace of that guest house that the party-goer first jumps into the pool.



In the shot above, Mia is walking west/southwest when she walks out of the house
and towards the pool, during that "snowfall" moment.

And here is a video of the actual filming of that pool party moment:






Here is a StreetView of the house:








Here is a link to a Google Earth 3-D view of the house.






Move on to the next movie location seen in "La La Land".





"La La Land" and its images are copyright Summit Entertainment
The rest of this page is Copyright © 2020-Gary Wayne - All Rights Reserved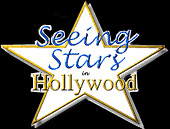 Or return to the Seeing-Stars home page.