Location #31:

The Towers
( Scene #7 of the Summer Musical Montage )





(G.) 1:00:13: We Mia & Sebastian them visiting a well-known work of public art, a series of sculptural towers.


I doubt that this unique location puzzled anyone.


These are the famous Watts Towers, an incredible work of structural art created by a single man ( Simon Rodia, an Italian immigrant ), in his own back yard, over a 30-year span. Rodia's home burned down (after he had moved), but his monumental towers remain. You'll find the towers on a dead-end street, in a residential neighborhood, at
1761-1765 E. 107th Street, in Watts (part of south central Los Angeles).

When we see the couple step through an arched doorway, they are heading

south

.


Simon Rodia, a construction/cement worker, started creating his improvisational masterpiece in 1921 and didn't stop adding to it until 1954, when (at age 76) he sold his house and moved out of state. He used no machines, no scaffolding, no bolts or rivets or welds. He instead climbed his towers using only a window-washer's belt and used simple tools, such as a pipe-fitter's wrench, a chisel, and a pail, to create what is now a National Historic Landmark.

When he was finished, he had created seventeen sculptures, consisting of steel rods, wrapped in chicken wire, which he covered with concrete mortar. into which he embedded, by hand, a diverse number of colorful found objects: bottles, bits of pottery, sea shells, tile, mirrors, ceramics, broken glass, plates, even bed frames. The two tallest towers rise over 100 feet high. And besides the towers, Rodia also built a gazebo-like gate, a fountain, tiled walls, a pond, etc. The finished product has been called the largest structure ever built by one man.

Not surprisingly, after he left town, the city's Department of Building & Safety wanted to destroy them. And they probably would have if the community hadn't rallied to the towers' defense. They compelled a stress test that proved that the towers were a lot stronger than the city had thought. So they were saved.


Alas, tourists don't flock to the Watts Towers in the large numbers one might expect for such a grand monument to both art and human perseverance. And the reason is simple: many people are afraid to go there. Watts has a well-earned reputation as a dangerous place, with more than a dozen local gangs. And the Nickerson Gardens housing project, a gang fortress where even the cops are reluctant to enter, is within walking distance.


So, is it safe to visit Watts Towers? While life is too unpredictable to guarantee that anyone will be safe in any spot at any given moment, the consensus seems to be that the Towers themselves are generally a safe place to visit. Just don't stroll around the neighborhood, or arrive after dark.

Stick strictly to the towers. Arrive by car, and don't take the Blue Line or a bus, because then you'll have to walk through the area to get to the towers.


The towers are open every day except Monday & Tuesday, and offer tours Thursdays through Sundays. Admission is $7 for adults. But even when its closed, you still have an excellent view of the towers from outside the wall ( as you can see from the StreetView ).






Here is a matching StreetView:





Here is that very short scene from the montage:










Here is a link to a Google Earth 3-D view of the towers.



Move on to the next movie location seen in "La La Land".





"La La Land" and its images are copyright Summit Entertainment
The rest of this page is Copyright © 2020-Gary Wayne - All Rights Reserved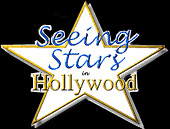 Or return to the Seeing-Stars home page.